IT IS NOW OR NEVER TO DEFEAT THE EVIL ZIONIST JEWS ON WORLD HARMONY DAY 20TH FEBRUARY 2015 TO CLAIM BACK OUR BELOVED WORLD at time 20:02pm (8:02pm) to observe a 2 min Peace Silence
Sunflower's Birthday Creaming Speech for Palestine
http://thepoisonappleoftheworld.com/sunflowers-birthday-creaming-speech-for-palestine/
Sunflower's Birthday Creaming Part 1 & 2
September11 Gave Birth to World Harmony Day
On 20th February (02) 2002 at time 20:02pm (8:02pm) i.e. 200220022002
Everyone around the world was deeply affected by the September 11th 2001 bombing of the WTC in New York. The freedom that we love and cherish was torn away from us without mercy, right in front of our eyes without warning.
How are we going to claim back our freedom from terror without any more bloodshed? How can we stop those who would destroy any opportunity for peace and still use peaceful means to do so? What vision and mission must we have to achieve a harmonious world?
What is the mission?
Could all of you imagine if the whole world stood still for 2 minutes (2 is the number that represents harmony) silently and prayed for world peace and harmony on the coming date 20.02 2002 at time 20:02 p.m.
Why is this date so special?
Because this is a very special moment that will see the date, month, year and time align perfectly. This is a unique opportunity afforded to us by time itself. Made all the more prescient by the world changing events of September 11th 2001, this fulcrum point in time 20.02 2002 20:02 is an opportunity for us all to try to reclaim the balance and harmony in our lives. And not just for one time in one year, but as an annual acknowledgement that every generation must do every year to remind ourselves that war comes easily but you have to stand up for peace.
"World Harmony Day"
Terrorist attacks and ongoing wars have only compounded the feeling that forces much greater, and outside of our individual control, may someday mercilessly destroy our lives and our search for peace, love and happiness. But there is no solution to be found to these problems by meeting them with more violence, and even more dangerously, doing so in the name of peace.
Within each individual, as well as within a group of individuals lie the polar natures of vengeance and peace. Let us seek a balance between them. For as long as we have exercised aggression, let us exercise empathy and compassion. In order to achieve this harmony, it will be wise to imbue the eastern philosophy of balancing the Yang force with the Yin spirit.
In an attempt to bring about a global challenge to violence and all those wish to destroy our world, we wish to propose a worldwide coordinated period of silent prayer and reflection on 20.02 2002 20:02 pm. This gathering is a positive, peaceful consciousness and it is necessary for all our souls to be at peace. The specific ritual may vary from place to place and cultural preference, but the main intention is to organize a collective, worldwide effort to calm us and create awareness of positive and peaceful consciousness. We can call this "World Harmony Day" because that is exactly what we are praying for.
All of us must get together and use our collective free will to heal the wounds of the world. We need to contact people in the media, in our governments, schools, and all religious groups to gather together for a united prayer for peace and harmony. We have to foster a better world not just for ourselves but more importantly for our future generations.
We can let this day pass as we have let so many other days pass but since September 11th 2001 our world has changed. It is time now to re-affirm a clear sense of hope. As Eleanor Roosevelt once said "No one won the last war and no one will win the next." Let us join and pray together so that God will hear all our voices. We will form a silent collective voice that will be so loud that the universe will have to listen. Let us live at the end of an era. Let us live together in the dawn of a new age.
THE BIRTH OF WORLD HARMONY DAY 20TH FEBRUARY 2002
John Lennon Song "Imagine"
Kayo Musiq, "Praying For Peace" – Berklee College of Music http://youtu.be/0_fqJvFIBVM
Bob Marley Song "One Love"
IT IS NOW OR NEVER TO DEFEAT THE EVIL ZIONIST JEWS BECAUSE THEY ARE ADAMANT TO BOMB IRAN AND IF THEY SUCCEED THAT WILL BE THE END OF OUR BEAUTIFUL WORLD!
HENCE WE MUST COME TOGETHER AS ONE UNITED FAMILY FOR A WORLDWIDE SPIRITUAL MOVEMENT ON WORLD HARMONY DAY 20TH FEBRUARY 2015 (at time 20:02pm (8:02pm) to observe a 2 min Peace Silence by lighting a candle) TO CLAIM BACK OUR BELOVED WORLD FROM THE EVIL ZIONIST JEWS! WE MUST NOT GIVE THEM THE RIGHT TO CREATE ANY MORE MAYHEM IN THEIR EFFORTS TO DESTROY ANY OPPORTUNITY FOR PEACE BECAUSE THIS WORLD BELONGS TO ALL OF US!
Look, even the Jews are defying the Evil Zionists! What are we waiting for, a written invitation?
Thousands of Jews Protest Netanyahu's Visit and the Unholy State of Israel http://theteapartytruther.com/Thousands_of_Jews_Protest_Netanyahus_visit_and_the_unholy_state_of_israel
Israel vs. Israel https://www.facebook.com/video.php?v=511805352294310
Benjamin Fulford: Zionazi defeat now inevitable, Pentagon to turn blind eye as Russia, Iran and Turkey take-out Saudi Arabia
http://www.theeventchronicle.com/intel/benjamin-fulford-zionazi-defeat-now-inevitable-pentagon-turn-blind-eye-russia-iran-turkey-take-saudi-arabia/
"The defeat of the international Zionazi crime cabal is now inevitable due to rapidly unfolding events around the world, most notably in the Middle East and the Ukraine. The arrest by Germany last week (as reported in this blog) of a US government official carrying billions of dollars in forged US $100 bills destined for the Ukraine has had enormous and ongoing repercussions. The Pentagon contacted this writer to say this was "actionable intelligence." Hopefully this action will include arrests of all top Zionazis starting with the Bush crime family. We have all waited too long for this to happen already. Remember, Washington D.C. is not actually part of the Republic of the United States of America but is rather a foreign enclave. It is time to remove that cancer from the Republic and restore American independence."
Are The Ruling Elite About To Play The Last Card?
http://www.theeventchronicle.com/study/ruling-elite-play-last-card/
Some things they didn't plan on…
"Our consciousness plays a large role in how these final events will unfold. Simply talking about their plans may be enough for the globalists to reconsider their next move(s) or may even possibly prevent any further moves in the near future."
Additionally, as evidenced by Steven Greer's Disclosure Project, numerous retired military officials have stated on record that extraterrestrial intervention has occurred numerous times in which the ET's would disable nuclear warheads on airplanes and in missile silos.
It is within the realm of possibility that our galactic neighbors may step in to prevent any type of world tyranny plans but one should not rely on this event to take place.
As of this date, everything that von Braun has warned us about has come true, thus giving credence and validity to his statements. As evidenced by numerous paintings dating back tens of thousands of years, we have been visited by extraterrestrials for a very long time, so chances are, any extraterrestrial visitation would be benevolent and not malevolent, contrary to what the globalists will be trying to sell us as their plans unfold.
The more we can share this type of information with others, the less likely these plans will come to fruition.
The current economic slave system is broken beyond repair, so it is quite feasible that we may take a step backwards before we take a quantum leap forward in the rebuilding of this planet in humanity's best interests.
Despite any short setbacks that may incur as the system collapses under its own weight, the light always wins in the end. As we exit out of the Age of Pisces and enter into the Age of Aquarius, we will see an end to the tyranny and oppression that has kept us enslaved for thousands of years but in order for this to occur, the old system must collapse in order to rebuild a new one in humanity's best interests.
We are so very close to seeing this occur within our lifetimes.
Down the road, we will look back at these trying times and will be grateful for the opportunities we had to spiritually evolve into who we are and who we will become.
In the end, it's all a blessing. Stay strong and keep hold of the Light!
The War Against the World- by Philip Giraldi – GPOLIT
http://gpolit.com/2016/04/21/war-world-philip-giraldi/
The Great Leap Backward: America's Illegal Wars on the World
https://theuglytruth.wordpress.com/2016/05/14/the-great-leap-backward-americas-illegal-wars-on-the-world/
After the slaughter: political lessons of the Balkan War – World Socialist Web Site
https://www.wsws.org/en/articles/2009/03/balk-m30.html
Serbia: Stage-managed chaos set for destabilization exposed
http://www.fort-russ.com/2016/05/serbia-stage-managed-chaos-set-for.html?m=1
Fort Russ: Turmoil in the Balkans – Serbia in the cross-hairs (video interview)
http://www.fort-russ.com/2016/05/turmoil-in-balkans-serbia-in-cross.html?m=1
Brazil's Coup d'état Explained in this Ten Minute Video
Brazillian Impeachment Is Actually A Corporate Coup
Published on May 12, 2016
In a significant blow to democracy, the leader of Brazil has been impeached. There was an intense corporate media propaganda campaign against her, and now she's being replaced by neoliberals brought in to impose austerity. Cenk Uygur, host of The Young Turks, breaks it down. Tell us what you think in the comment section below.
"Brazil's interim President Michel Temer called on his country to rally behind his government of "national salvation," hours after the Senate voted to suspend and put on trial his leftist predecessor, Dilma Rousseff, for breaking budget laws.
Temer, a 75-year-old centrist, told Brazilians to have "confidence" that Latin America's biggest country would overcome an ongoing crisis marked by a deep economic recession, political volatility and a sprawling corruption scandal.
"It is urgent we calm the nation and unite Brazil," said Temer, after a signing ceremony for his incoming cabinet. "Political parties, leaders, organizations and the Brazilian people will cooperate to pull the country from this grave crisis."
He charged his new ministers with enacting business-friendly policies while maintaining the popular social programs that were the hallmark of the 13-year administration of the leftist Workers Party.
The change in government marks a dramatic political shift in Brazil, where Rousseff, who has been in office since 2011 and was heading the fourth consecutive term for the Workers Party, was hobbled by the downturn, the corruption scandal and a political opposition determined to oust her."*
Read more here: http://uk.reuters.com/article/uk-braz…
Washington's 'Fingerprints' All Over Rousseff's Impeachment
http://m.sputniknews.com/politics/20160513/1039562453/washington-rousseff-brazil-impeachment.html
'Made in USA': 3 key signs that point to Washington's hand in Brazil's 'coup'
https://www.rt.com/news/343390-brazil-rousseff-impeachment-us/
Brazil, Venezuela, South Africa threatened by CIA soft coups
https://www.sott.net/article/318335-Brazil-Venezuela-South-Africa-threatened-by-CIA-soft-coups?utm_content=bufferc7004&utm_medium=social&utm_source=facebook.com&utm_campaign=buffer
Dilma out: Brazilian plutocracy sets 54mn votes on fire
https://www.rt.com/op-edge/342821-brazil-dilma-rousseff-impeachment/#.VzW4Ti_LM8M.facebook
The Imminent Fall of the Brazilian Left and its Echoes on the BRICS Organization
http://unreportedtruth.com/the-imminent-fall-of-the-brazilian-left-and-its-echoes-on-the-brics-organization/
'Coup took place in Brazil': Film crew stages red carpet pro-Rousseff protest in Cannes (VIDEO)
https://www.rt.com/news/343360-brazil-aquarius-protest-cannes/
Chinese bullet train in Venezuela stalls as alliance derails
https://www.yahoo.com/news/chinese-bullet-train-venezuela-stalls-alliance-derails-050357015.html
China to provide Venezuela with financial 'oxygen' during US-inspired crisis
https://www.sott.net/article/318439-China-to-provide-Venezuela-with-financial-oxygen-during-US-inspired-crisis?utm_content=bufferd2ff5&utm_medium=social&utm_source=facebook.com&utm_campaign=buffer
BRAZIL – israeli becomes head Brazil's Central Bank
https://theuglytruth.wordpress.com/2016/05/16/brazil-israeli-becomes-head-brazils-central-bank/
ISRAEL CONTROLS THE WORLD – So Who controls Israel – GOD?
Published on Feb 2, 2015
Some say Israel is of God. But God does not decieve and he does not mass murder, and does not involve himself with wars and plagues. Israel does, yes. God does not. That is the offspring of serpents work. I am not talking about how Israel is fighting Palestine, I am talking about how they are secretly infiltrating the U S Government and causing us to create Isis, and other terrorist groups. If we believe that terrorists are the prime evil in the world, with all the beheadings, how much more diabolical is it, when, those who proclaim the evil of the terrorists, those hypocrits, are creating these terrorist organizations. And then using these terrorists to frighten America, and others, so we will submit to their martial laws. So, here is what you need to ask yourself, if you back the state of Israel. If Israel is actually behind isis, who really are the terrorists? Please, Ask yourself this, then do something about it. Thanks. Get the word out.
MUST READ – Things I learned about Israel you evil Zionist Jews I told you not to disturb my BLOG! Who give you the right to change the contents!!!!!!!!!!!!!!!!!!!!!!!!!
Things I learned about Israel
http://open.salon.com/blog/safe_bet/2015/02/16/things_i_learned_about_israel
Norman Finkelstein Exposes MEMRI As Mossad Op
http://www.rense.com/general77/norm.htm
The secret report that helps Israel hide facts
http://www.independent.co.uk/voices/comment/israel-gaza-conflict-the-secret-report-that-helps-israelis-to-hide-facts-9630765.html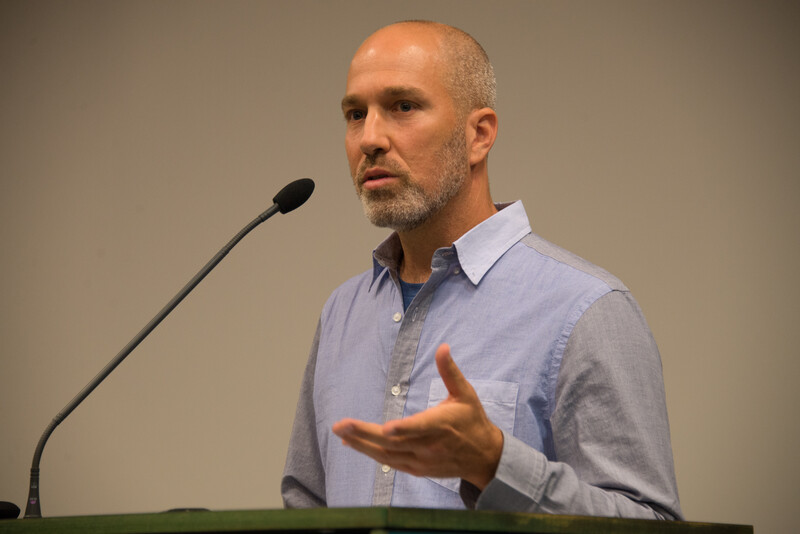 I was "part of a terror organization," says Israeli pilot turned activist
http://electronicintifada.net/content/i-was-part-terror-organization-says-israeli-pilot-turned-activist/14253
In July 2002, Salah Shehadeh, head of the armed branch of Hamas in Gaza, was bombed in the middle of the night with an F-16 dropping a one-ton bomb on his house where he was sleeping with his children and his wife. The bomb killed fifteen people, most of them children, and about 150 were injured. If I needed some answer for my questions and doubts, that was clear: this is a terror attack. And I'm part of a terror organization.